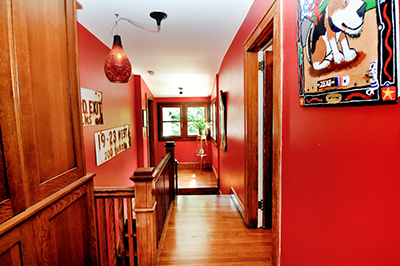 Building for Life, L.L.C., founded in Asheville in 1995, is a North Carolina Licensed Building Contractor in the limited category allowing us to complete any single residential or commercial project not exceeding $500,000. We specialize in green building, which encompasses everything from indoor air quality and energy-efficiency to modern building techniques and landscaping. We offer a total turnkey job of any project, large or small, from planning to building to moving in.
Sustainability has become a buzzword, particularly in our "wild" mountain environment, where we are learning to live with the urban bear population. In construction, it's absolutely vital to conserve materials, space, and resources for future generations. Careful planning and checklists help keep the project in step and on track. Clear contractual agreements and ongoing communication allow the work to proceed smoothly.
Building a new home or renovating an existing one is often a family's second largest expense after the mortgage. At the very least it is inconvenient, loud, and messy and can be stressful. We accommodate and support the client through all stages till completion. Our experience allows the process to unfold on time and on budget.
Building for Life has cultivated good relationships with both Building Safety Departments and with our subcontractors, and we have diverse contacts in the community.