About Us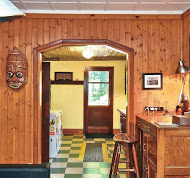 Stuart Zitin started in construction with his apprenticeship in Connecticut in 1972 and '73. From '73 to '75 he worked for a master builder in Ohio on a wide variety of residential and commercial projects.
After extensive travel he settled in Mexico where he lived and volunteered in a small village, promoting internal leadership and new agricultural practices. In 1978 Stuart formed a greenhouse and skylight installation business with a partner in the San Francisco Bay area.
He moved to Asheville, NC in 1981, working primarily in renovation in the historic Montford neighborhood and building three solar greenhouses. He married his wife Maureen there in 1982, and they left for New Mexico in 1983, then onto Philadelphia in 1986. They returned to Asheville with three-year-old Rachel in 1990, and they had son Ari in 1992.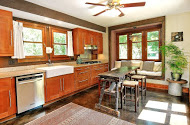 In 1996 Stuart formed Building for Life, L.L.C., an insured North Carolina Licensed General Contractor. He has continued to work a wide variety of residential and commercial jobs in WNC.
He has supervised countless tradesmen while also working on site. Through his hands-on approach he has developed a relaxed, problem-solving managerial style. He is realistic, presenting a thorough description of the process, both in time and cost. Good communication is of the utmost importance between owner and builder to maintain trust.
Above all Stuart enjoys his family—including rescued Siberian Husky Raina—and hiking in the woods. He likes to read, listen to jazz, travel, and laugh with friends.